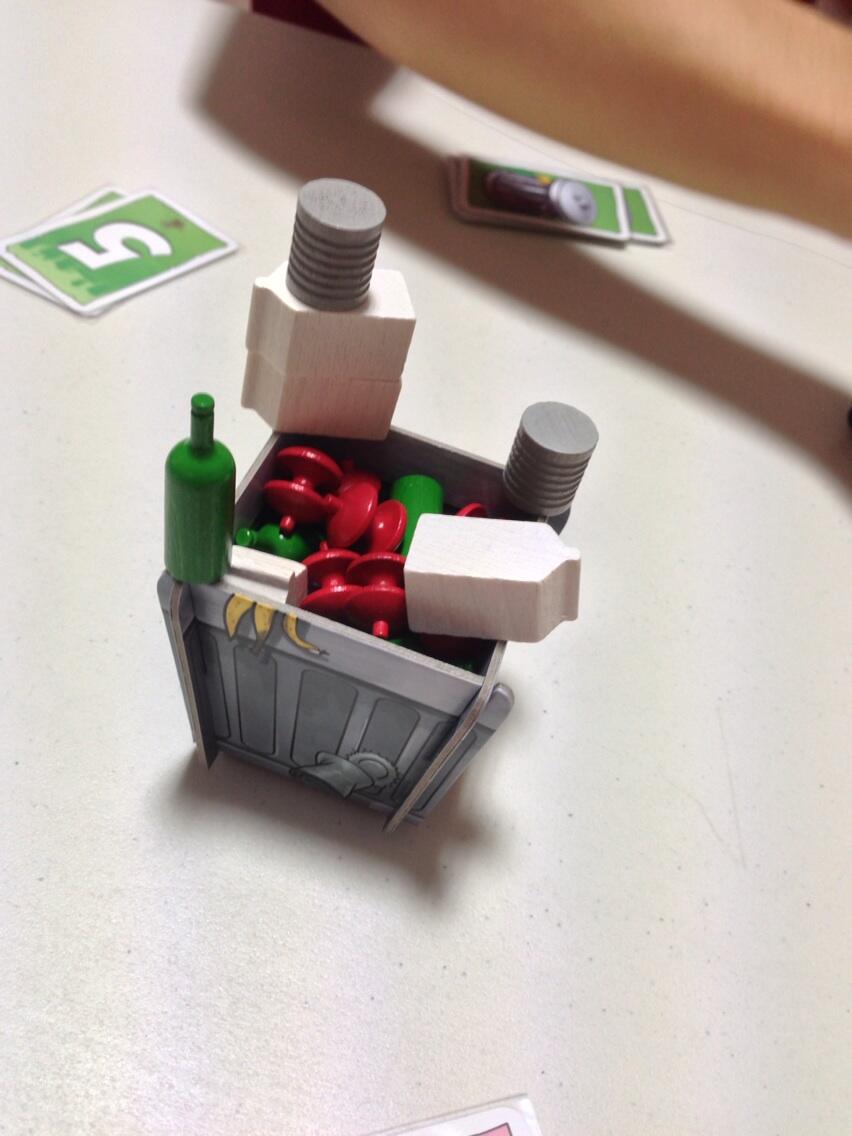 Careful..... careful!
A game in which players are trying to stack rubbish in a trash can and trying not to be the one who cause any trash to fall. Its light, fun and nicely produced game that will sure to be entertaining for the family!
This game is quite similar to Riff Raff in that each player will have cards 1-10 that they will all simultaneously select face down during each turn. After that, players will reveal their cards and whomever has selected the smaller number will go first. There are 4 types of rubbish to choose from (apple core, cans, milk carton and bottles) and once selected, players need to stack a number of that item as shown on the card they selected, into the trash can without tipping any over. If a player manages to stack the last rubbish onto the trash can without tipping over, he/she will score that round's points. Otherwise, he/she will be penalised that round's points and the rubbish can's contents are reset, based on how many players there are. The game ends when either all cards have been used OR after a total of 6 rounds. Whomever has the most points (or least negative points in most cases) will win the game.
This game plays quite well with 2-4 and is very challenging because of the different shapes each rubbish type is made of. The components are very nicely done and all look quite realistic and we had a lot of fun! Unlike Riff Raff, I feel that we have kinda more control here and playing the cards seems to have more significance as compared to Riff Raff. Furthermore, because you are not fighting against a rather unstable platform, it gives us more opportunities to place items so as to try to sabotage the next player putting their items in the can. Overall quite a fun experience and will be excellent addition to a family's collection of games! Recommended!